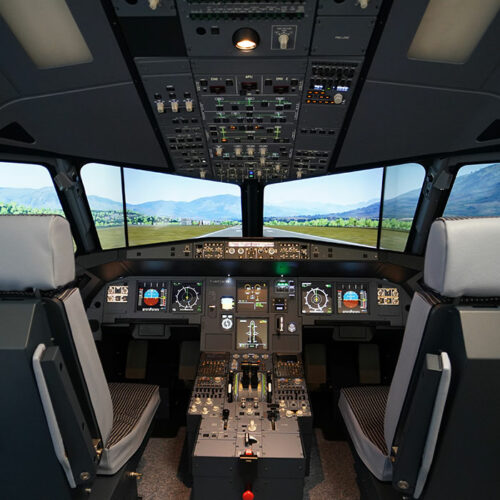 One hour package is only for professional drivers who wish to train.
This one-hour package is only for commercial pilots who wish to train prior to airline selection or to maintain proficiency. An AviaSim instructor, a professional pilot, will accompany you on each of your sessions. It will adapt to your program and will guarantee the proper operation and use of the simulator.
Professional flight instructors 

1 hour of flying

Destination of your choice with 24,000 airports to choose from 

For professional pilots only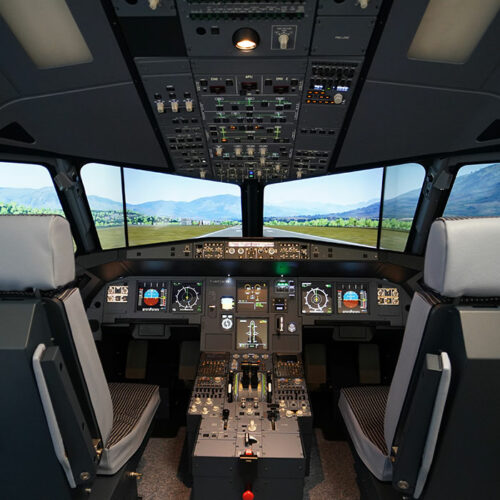 How a flight simulator session works
With one hand on the throttle and the other on the controls, the plane will accelerate quickly as you take off in the direction of any city you choose. When it's time to switch to cruise control, soak in the panoramic views and experience the sensation of free flight. But don't lose your concentration just yet… the landing is coming up soon!

Your purchase is valid for 12 months at any of our centres. Once you've completed your purchase, just book the day and time of your experience online or by phone.
"What an experience! We learned so much and had a lot of fun. The team is friendly and professional. The A320 is an impressive craft. Try it once and you'll be back for sure!"
"The trainer was super friendly and explained everything to my child in a simple way. Very realistic and designed for discovery. I highly recommend it."
"Amazing experience and a dedicated, professional instructor."
Your purchase is valid for 12 months; you can add an extra 6-month extension at checkout
You will be able to schedule your session online, using the boarding pass sent right after your payment. 
If this is for a gift, you do not need to add any information about your loved one. Just share the boarding pass you receive after your payment, and from there they can book the day and time they want. The flight pass is valid for one year and the price won't appear on the voucher.

Surprise someone you love with this AviaSim package and we'll take care of the rest.
Good times guaranteed.
Secure
payment
24,000
destinations
40
simulators